About Emmaus Christian Fellowship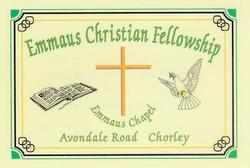 From its inception, the Fellowship has sought to carry out the "Great Commission" given by the Lord Jesus Christ to His followers in Mark 16:15-16 and Acts 1:7-8.
And He (Jesus) said to them, "Go into all the world and preach the gospel to every creature. 16 He who believes and is baptized will be saved; but he who does not believe will becondemned .
"It is not for you to know times or seasons which the Father has put in His own authority. 8 But you shall receive power when the Holy Spirit has come upon you; and you shall be witnesses to Me in Jerusalem, and in all Judea and Samaria, and to the end of the earth."
During the first year of ministry, support was given to 10 different missionary causes and in the years that have ensued, the number of missionary enterprises supported by the Fellowship has increased and presently numbers around 40 organisations /individuals, ranging from locally based workers to those working as far apart as Argentina and Sri Lanka who are being supported by the Fellowship each year.
In addition to the proclamation of the Gospel, material help has been given to people at home and abroad who are in need of practical assistance.
Our ministry to children and young people has been, and remains to be, a thing of great importance.
Emmaus Christian Fellowship operates a Child-Protection Policy under the umbrella of the CCPAS.
Pastoral Oversight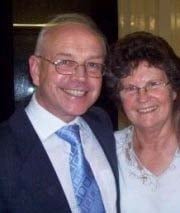 David was educated at Chorley Grammar School and the University of Liverpool. After graduating B.Sc., in 1963 he obtained a post on the staff of Wigan Grammar School where he taught Physics until 1970 when he was appointed Head of Physics at Deanery C.E. High School. He eventually became Head of Science and Technology until in 1991 he took early retirement in order to become involved in full-time Christian ministry. In 1992 David became Pastor of the newly formed Emmaus Christian Fellowship, Chorley where he has ministered ever since.
Marion also was educated at Chorley Grammar School and trained for the teaching profession at F.L. Calder College, Liverpool. On qualifying as a teacher in 1963, she was appointed to the staff of St. Albans C.E. High School, Chorley where she taught Home Economics and Music. Later she became Head of Salisbury House before taking early retirement in 1995 in order to join with David in full-time ministry at Emmaus.
Leadership Team
David Brown; Marion Brown; Ann Penketh; Andrew Thomas; John Atkinson-Brown; Andrew Schack.
Ministry Teams
David and Marion Brown; John and Becky Atkinson-Brown; Andrew Thomas and Kevin McNicholas.
Music Ministry
Becky Atkinson-Brown (Clavinova/clarinet); Marion Brown (Clavinova/Flute);
Stephen Penketh
(Organ);
David Brown; Marion Brown; Andrew Thomas; Kevin McNicholas; Lisa Chapman.
Youth Ministry
Andrew Thomas; Amanda Thomas; Kevin McNicholas; David Smith.